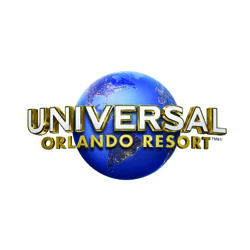 Security Officers
Sorry, this job has expired.
Orlando, FL
* Meet our Hiring Managers in person.

* Visit us on Thursday October 10th at 10:00 AM

* Click Apply now for the location address.

Here at Universal Orlando Resort™, you can enjoy an exciting culture where creating our unique Universal brand of thrilling experiences is a top priority. We are passionate about what we do and take pride in the exclusive ways we deliver fun.

Being a part of the Universal family also comes with extraordinary perks. We offer paid on the job training, excellent growth opportunities, free park admission, complimentary passes, and more!

Whether you're bringing the world's premier movie and TV scenes to life at Universal Studios, living the excitement of legendary heroes at Islands of Adventure, or exploring the thrills and relaxation in the lush tropical paradise of Volcano Bay; we want to do it with YOU!

JOB SUMMARY: Protecting Responsible for the safety and security of Universal Orlando's guests, employees and company assets.

MAJOR RESPONSIBILITIES:
Assures the security and safety of the guests and employees by observing and monitoring for unsafe or threatening conditions.
Escorts cash drops, money transfers, building checks and safe checks on property during and after hours.
Assists with crowd control during peak attendance periods and special events.
Responds to incidents such as traffic accidents, theft or property damage, disorderly conduct by a guest or employee, and follows up with a written report.
Understand and actively participate in Environmental, Health & Safety responsibilities by following established UO policy, procedures, training and team member involvement activities.
Performs other duties as assigned.

ADDITIONAL INFORMATION:
Positions in Security require:
Ability to stand for long periods of time
Ability to lift and or move between 20 and 40 pounds
Working outdoors in all weather conditions (select positions)
Maintaining a clean work environment with use of cleaning chemicals
Sitting for prolonged periods
Walking for prolonged periods (including ability to walk at a given pace that is predetermined by a moving sidewalk)
Hearing audible alarms, voice commands with background noise
Repeating motions more than twice per minute
Ability to maintain concentration/focus (e.g., ability to interpret the work environment and make decisions on predetermined operating policies and procedure)
Noise Level-Loud Noise (Noise when raised conversation is needed)
Ability to maintain alertness and attentiveness up to 4 hours while working varying hours
Repetition-using an input device-a keyboard or mouse-in a steady manner
Will require a valid Florida state driver's license
Your talent, skills and experience will be rewarded with a competitive compensation package.
13608