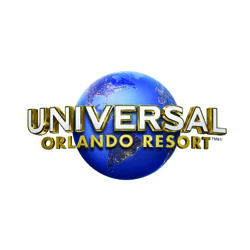 Retail Sales Associate
Sorry, this job has expired.
Orlando, FL
* Meet our Hiring Managers in person.

* Visit us on Thursday October 10th at 10:00 AM

* Click Apply now for the location address.

Universal Orlando Resort ® is a universe of opportunities for people who have a lot to offer. It takes a special kind of person to work at Universal Orlando: an individual who knows how to be part of a team. Someone with a sense of fun who's serious about their work. A person who knows it doesn't take magic to put a smile on a guest's face… it takes hard work, dedication, knowledge and just the right amount of Universal attitude.

Whether you're serving food, working in an office, maintaining equipment, performing in costume or operating a ride, you won't just be 'doing a job.' You'll be creating memories for our guests that will last a lifetime. Are YOU that kind of person?

Discover what's in store for you in our forever expanding city.

We are currently hiring Retail Sales Associates.

We are looking for an enthusiastic team player who's comfortable working in fast-paced environments and is eager to generate revenue by conducting sales transactions in an immersive themed environment. You must be able to positively impact our guests' experiences by delivering and selling exciting and fun products.

• Process merchandise sales and return using cash register.
• Wrap and bag merchandise.
• Handle cash, credit card transactions, travelers' checks and discounts.
• Stock and retrieve merchandise and supplies.
• Maintain sales floor or carts appearance standards by cleaning floor surface, dusting counters and displays using cloths, brooms, brushes and/or cleaning agents.

• Must be able to stand for long periods of time.
• Must be able to lift and or move between 20-50 lbs.
• Must be able to work outdoors in all weather conditions.

It's a big universe-where do you fit in? Apply now to be part of our universe!

We are an Equal Opportunity Employer.
13604