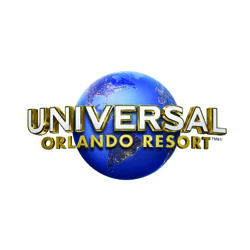 Restaurant Cook
Sorry, this job has expired.
Orlando, FL
* Meet our Hiring Managers in person.

* Visit us on Thursday October 10th at 10:00 AM

* Click Apply now for the location address.

Universal Orlando Resort ® is a universe of opportunities for people who have a lot to offer. It takes a special kind of person to work at Universal Orlando: an individual who knows how to be part of a team. Someone with a sense of fun who's serious about their work. A person who knows it doesn't take magic to put a smile on a guest's face… it takes hard work, dedication, knowledge and just the right amount of Universal attitude.

Whether you're serving food, working in an office, maintaining equipment, performing in costume or operating a ride, you won't just be 'doing a job.' You'll be creating memories for our guests that will last a lifetime. Are YOU that kind of person?

Discover what's in store for you in our forever expanding city.

We are currently hiring Restaurant Cooks.

Become a leader in your own kitchen as a First Cook. In this role, you'll be in charge of inventory and ordering for your restaurant, as well as meeting Universal Orlando's food quality standards. Above all, you will be a mentor to new cooks, ensuring their success in the kitchen.

• Ability to stand for long periods of time.
• Ability to lift and or move between 25-50 lbs.
• Ability to use equipment with mechanical moving parts, sharp edges, and heat surfaces.
• Comfortable being occasionally exposed to extreme cold and heat (non-weather).
• Ordering supplies in accordance to par levels and staffing projects.
• Receiving inventory and ensuring the availability of materials and supplies.
• Ensuring that all preparations are in accordance with established recipes, menu and portion specifications and in relation to business volumes.
• Responsible for food presentation, quality of products and waste prevention.
• Maintaining all cost of goods by performing quarterly update of control cards, inventory packages, and portioning tools.
• Providing daily documentation and record of product spoilage.
• Studying all evidence of waste and making suggestions for improved efficiency.
• Ensuring high food quality level that meets Universal Orlando standards.
• Ensuring compliance of the State of Florida's HACCP program.
• Ensuring established safety practices are followed.
• Providing work direction of cooks and production workers within area of responsibility.
• Monitoring production staff breaks.
• Training production workers in the use of kitchen equipment and food preparation.
• Maintaining a clean work environment with use of cleaning chemicals.

It's a big universe-where do you fit in? Apply now to be part of our universe!

We are an Equal Opportunity Employer.

13606