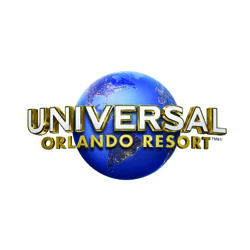 Parking and Transportation Team Members
Sorry, this job has expired.
Orlando, FL
* Meet our Hiring Managers in person.

* Visit us on Thursday October 10th at 10:00 AM

* Click Apply now for the location address.

Universal Orlando Resort ® is a universe of opportunities for people who have a lot to offer. It takes a special kind of person to work at Universal Orlando. An individual who knows how to be part of a team. Someone with a sense of fun who's serious about their work. A person who knows it doesn't take magic to put a smile on a guest's face… it takes hard work, dedication, knowledge and just the right amount of Universal attitude.

Whether you're serving food, working in an office, maintaining equipment, performing in costume or operating a ride, you won't just be 'doing a job.' You'll be creating memories for our guests that will last a lifetime. Are YOU that kind of person?

We are currently hiring Parking and Transportation Team Members to keep our Universe moving!

In this position you'll greet, park and direct guests in an efficient and safe manner while providing exemplary guest service.

• Valid CDL Class A and or B with Passenger & Airbrake Endorsement

• You must take and pass the following classes:
Red Cross, Basic Water Safety Class, American Heart Association, CPR/AED training, American Heart Association, First Aid training, UO Blood borne Pathogens safety training, DOT Coast Guard Physical, and UO Fire Extinguisher Class.
• Maintaining safety standards to ensure team and guest safety.

• Providing information including parking locations and assisting guests in a cheerful and helpful manner.

• Safely assisting in set up of parking flow using cones, barricades and other equipment.

• Maintaining a clean work environment with use of cleaning chemicals.

• Ability to stand for long periods of time.
• Ability to lift and or move between 20-50 lbs.
• Ability to work outdoors in all weather conditions.
• Ability to exert physical running for duration of shift times.

It's a big universe-where do you fit in? Apply now to be part of our universe!

We are an Equal Opportunity Employer.

13607