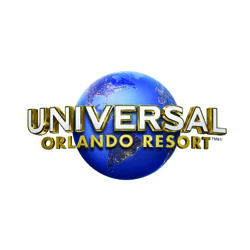 Custodian
Sorry, this job has expired.
Orlando, FL
* Meet our Hiring Managers in person.

* Visit us on Thursday October 10th at 10:00 AM

* Click Apply now for the location address.

Universal Orlando Resort ® is a universe of opportunities for people who have a lot to offer. It takes a special kind of person to work at Universal Orlando.

An individual who knows how to be part of a team. Someone with a sense of fun who's serious about their work. A person who knows it doesn't take magic to put a smile on a guest's face… it takes hard work, dedication, knowledge and just the right amount of Universal attitude. Whether you're serving food, working in an office, maintaining equipment, performing in costume or operating a ride, you won't just be 'doing a job.' You'll be creating memories for our guests that will last a lifetime. Are YOU that kind of person?

Discover what's in store for you in our forever expanding city.

We are currently hiring Custodians to keep our Universe clean & green!

To be successful in this position you must enjoy a fast-paced environment, be comfortable performing cleaning tasks, and provide our guests with an exemplary level of guest service.

• Ability to use hands and fingers to grip, pinch, handle or feel objects, tools or controls.
• Ability to reach, push and pull with hands and arms above/below head.
• Ability to walk for long periods of time.
• Ability to stoop, crouch or crawl, and maintain balance.
• Ability to lift and or move between 45 pounds with control.
• Must be able to hear audible alarms and voice commands in the presence of background noise.
• Must have strong close, distance, color, and peripheral vision.
• Must have strong depth perception and the ability to adjust focus.
• Must have the ability to work in varied light conditions including low or diminished lighting.
• Must have the ability to maintain alertness and attentiveness up to 4 hours while working varying hours.

• Maintaining park quality standards by thoroughly performing all cleaning duties, including sweeping, litter picking, trash removal, restroom care, high dusting, mopping and pushing water by use of a squeegee.

• Promoting and providing exemplary guest service for both internal and external customers. Answering any questions and offering information in a courteous manner.

• Offering to take guest pictures and seeking to provide assistance.

• Monitoring inventory (cleaning supplies, paper products) for specific assigned work areas. Re-supplying when needed.

• Understanding and actively participating in Environmental, Health & Safety responsibility by following established UO policy.

• Must be able to work in an outdoor environment exposed to direct sunlight, heat, cold, wet, or humid conditions.
• Must be able to maintain a clean work environment using toxic or caustic cleaning chemicals. Must be able to transport hazardous waste.
• Must be able to work in small or tight spaces.

It's a big universe-where do you fit in? Apply now to be part of our universe!

We are an Equal Opportunity Employer.

13605